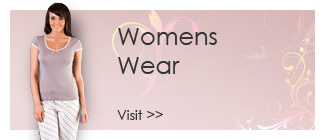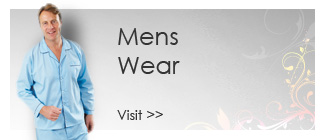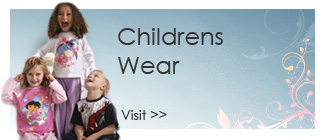 New Products
Lady Olga
Exclusive to Lord Wholesale Co. A range of luxurious nightwear and underwear.
Lady Olga is an established brand which sets our customers apart from the rest and will keep yours coming back time after time.
Many of our long standing customers have built up highly successful businesses by using Lord Wholesale Co as their sole supplier.
Alongside our Lady Olga brand we also stock the well known brands you are already familiar with (see Our Brands below)
Contact us today or browse online in the Lady Olga section of our website.
Welcome to Lord Wholesale Co
Welcome to the Lord Wholesale Co online store for the trade. Over 15,000 square feet crammed with nightwear, underwear, socks, tights, hats, scarves, gloves, aprons, tabards, accessories and much more.
The thousands of lines in our warehouse are being added to this new website every day, so please bear with us. If you can't find what you're looking for, give us a call, and we are sure a member of our team will be able to help.
Having the largest selection of nightwear and underwear in the country, we are sure you will find what you are looking for here at Lord Wholesale Co.
At Lord Wholesale we pride ourselves on a quality service in order to help our valued customers' businesses grow. With over 30 years experience, why not give our friendly staff a call for directions. We are only two minutes off junction 20 of the M62 with a large safe car park. Alternatively email, fax, or shop online and take advantage of our next day delivery service, direct to your door.
So, if you are a market trader, shop, store group buyer, online retailer or supply residential homes, we are sure you will be impressed with our vast range of goods at competitive prices.
Log in to your account now to start browsing, view prices or place an order. If you are a new customer please create an account by clicking here
Opening Times
Monday to Friday 9.00am to 5.00pm
Saturday Closed
Sunday 10.00am to 12.00pm
*Please note that we are closed during bank holiday weekends, both Sunday & Monday.
Our Address
Lord Wholesale Co
Units 3-4
Sherwood Business Park
Queensway
Rochdale
OL11 2NU
Fax - 01706 525 973
Email - contact@lordwholesale.co.uk
Plus Sizes
A range of ladies and men's garments available in plus sizes.
From underwear and nightwear, to socks and tights.
Sizes up to 52" and J cup in bras, 6XL in nightwear and 6XOS underwear.
With new lines arriving at our warehouse daily, give us a call if you can't find your exact requirements online.
Sale
Our clearance section offers a great opportunity for you to maximise your profits.
These can be ends of lines, stores clearance or just genuine bargains offering great savings.
Be warned our sale reduced prices are for a limited time only.
Call now to check the latest stock availability.
Our Brands